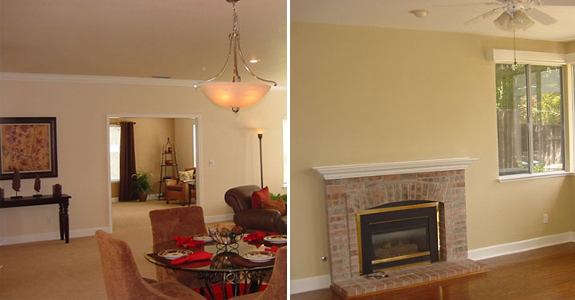 Residential Services
Since 1972, Pro-Tech Painting & Decorating, LLC has been the area's leading source for a wide range of residential improvement services, from door replacement to exterior painting in Vacaville, CA. Here is a closer look at the different affordable and helpful residential services we have to offer: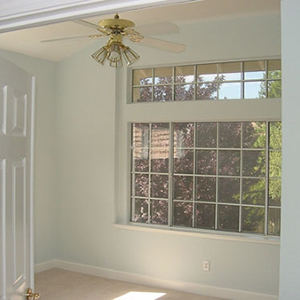 Interior and exterior painting: Make sure your interior and exterior residential painting in Solano, CA always projects a strong image by hiring the team at Pro-Tech Painting & Decorating, LLC.
Dry rot repairs: After we leave your home, dry rot will be nothing but a distant, unpleasant memory.
Water proofing: Protect your home from the elements by investing in our affordable and long lasting water proofing services.
Door replacements: Your new door will be attractive, functional and highly secure when you hire our experienced team for door replacement.
Siding replacement: Siding is essential for protecting your home and increasing your house's efficiency, and we take our siding replacement jobs very seriously.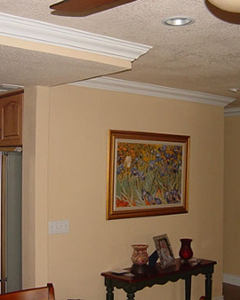 Crown moldings: Add some elegant décor to your home for a budget friendly price. Call today to inquire about our crown molding installation services.
Baseboards: Make sure you have a strong foundation in your home by hiring us for baseboard repairs, replacements or renovations.
Lead renovator: Lead paint is found in many older homes, and can be a serious health hazard, particularly for young children. We are proud to be a fully certified and licensed lead paint restoration contractor serving all of Vacaville.
Drywall repair: Our drywall repair work is seamless, attractive and guaranteed to last.
As a family owned and operated business, Pro-Tech Painting & Decorating, LLC is dedicated to providing residential work that will improve quality of life for your family. For more information or to receive a free estimate, please give us a call at 707-422-3796, or fill out the form on our Contact Us page.